How Can I Be Part of WAGRA?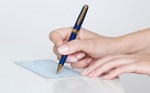 If you see a news item on television or hear about a disaster on the radio, or read about a disaster on the Internet, it's possible that WAGRA will be responding. We need your help.
For specific WAGRA bank wire information, please email posl@metrotab.org.
If you live outside the United States, you may send your contribution to:
WAGRA International
No 95, Jalan Gasing,
46000, Seksyen 10,
Petaling Jaya, Selangor Darul Ehsan
Malaysia
Tel: +603 79565195
Fax: +603 79550471
Email: posl@metrotab.org

All correspondence should be addressed to WAGRA Chairman, Rev Ong Sek Leang at the above address or email.
---
If you live within the United States, contributions may be sent to:
World AG Relief Agency
(Account #044001)
1445 N. Boonville Avenue
Springfield, MO 65802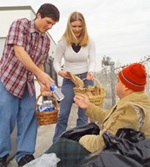 Be sure to give us a complete address so that a tax deductible receipt can be sent for your contribution. All designations will be honored. If you want to give your AG church credit for your giving, please provide the name, city, and state of your AG church to credit.
In addition to financial gifts, your prayers for the relief workers are very important. Workers are often working in very difficult circumstances and need strength, wisdom, and guidance.
Prayer does make a difference and as we call on God, he will help us meet the ever increasing need.