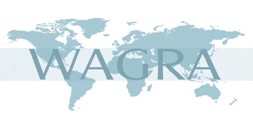 The World Assemblies of God Relief and Development Agency (WAGRA) is the humanitarian arm of the World Assemblies of God Fellowship. It is made up of more than 150 Assemblies of God organizations around the world.
The purpose of WAGRA is to solicit funds, receive contributions and channel funds to victims of disasters. Each Assemblies of God organization has its own general superintendent or president. Contributions from many of these countries come in to the central office to assist hurting people who are victims of natural disasters, famines, wars, floods, earthquakes, etc.
Each request for financial assistance is carefully evaluated by the WAGRA Board and when approved, the funds are sent directly to the general superintendent's office of that country. Designated individuals purchase relief supplies and set up distribution centers.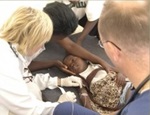 After adequate relief has been provided, reports are sent in to the central office showing how the money was spent and goods distributed. The financial books of WAGRA are audited annually.
In addition to everyday living supplies, medical assistance is provided and spiritual council is a part of this ministry.